Perfect smiles made perfectly affordable with Clear Correct 

From £83.13 p/month - affordable clear braces, delivered with care  24 months interest free - 0% APR. Teeth straightening without the braces!
Here at Welldene Dental Practice you're in safe hands on your smile journey with our fantastic practitioners who provide expert care!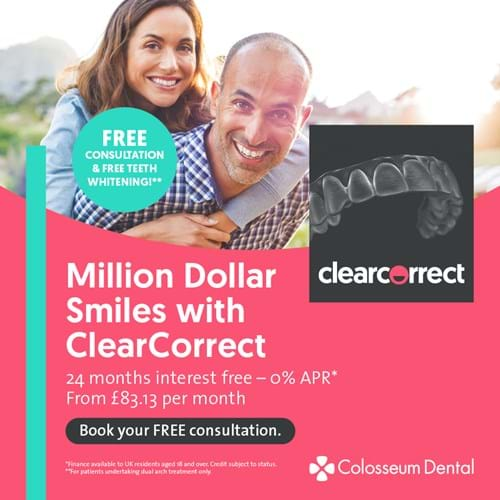 To find out more or to book your FREE consultation, email us at Welldeene.Manager@colosseumdental.co.uk or call us on 01233-624816
Or, book your appointment here: https://www.colosseumdental.co.uk/book-an-appointment